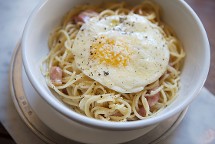 Belgian Hangover Pasta- Bacon Lardons, Gruyère, Fried Egg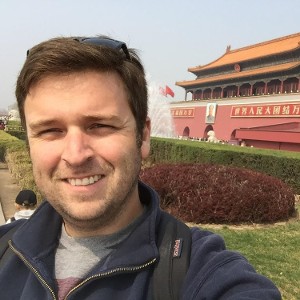 A graduate of Franklin and Marshall College (Lancaster, PA), Jean Nihoul received his Bachelor of Arts degree in 2009 with a major in French and a minor in Art History, and is also where he was a member of the Phi Kappa Tau Fraternity. Prior to this, Jean graduated from the Kent School (Kent, CT) in 2005. He earned his Master of Arts degree in Art History from the University of Connecticut in 2014, where he then worked at the university's William Benton Museum of Art, as Assistant Curator and Academic Project Coordinator, as well as Adjunct Professor for the Department of Art and Art History.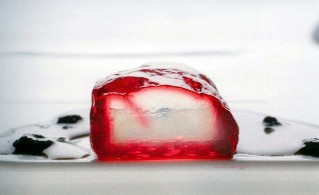 Hare Jus with Blackcurrant Flavored Apple Jelly-CRU, Ferran Adrià, 2007
Before embarking on his Master's degree, Jean was a professional cook and worked in several of New York City's best restaurants (including Resto and The Breslin). Combining his culinary experiences with his passion for the arts, Jean has been deeply interested in the aesthetics and artistic status of cooking, and decided to pursue his research in this field. His larger research project is to further the dialogue surrounding the culinary arts within the realm of academia, as he believes this conversation would be of great benefit to those in the hospitality industry as well as those studying it from the outside. His recent Master's Thesis aimed to do just this (titled: "De Gustibus non est Disputandem: the Culinary Arts, Ferran Adrià, and Documenta 12"), by focusing on chef Ferran Adrià's (chef and co-owner of the world renowned elBulli; for more on Adrià, please see the "Links & Readings" page for further information) participation in Documenta 12, where Jean attempted to reconcile Adrià's artistic practice within the established art-historical discourse.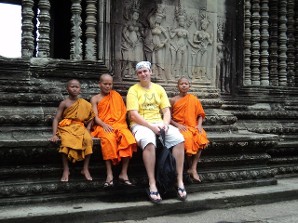 Angkor Wat, Cambodia
More broadly, Jean is interested (and plans to pursue his Ph.D) in the philosophies and theories pioneered by the Modernist Cuisine movement, which advocate for a constant questioning and better understanding of today's ingredients and cooking practices (for specific interests, see "Links & Readings" page where books, interviews, articles and lectures on the subject and its leading figures can be found).
Additionally, early on, Jean had the opportunity to live for three years in Paris, France, where he was able to travel extensively throughout much of Europe. In 2011, he spent nine and a half weeks in Southeast Asia, where he ate his way through Vietnam, Cambodia, Thailand, and Laos. In the summer of 2014, Jean completed a car trip driving across the United States, where he had the opportunity to delve deep into the country's culinary history. Jean's most recent travels took him back to Asia, where he had the opportunity to backpack through Vietnam, Indonesia, and China for nearly twelve weeks. He is now the Curatorial Associate at the Museum of Food and Drink, where he assists with exhibition research and design, manages the museum's Permanent Collection, serves as the museum registrar, and revamped the MOFAD City website.